China x Singapore collaboration!
Projection visuals for Beijing-based label Dohits and Singapore based label Darker than Wax for their collab gig in Canvas Singapore, July 2016. Music: "Jyun Jyun -Fire Monkey"
Wish I was there to experience this awesome collaborative effort from some of Asia's illest independent Electronic labels, but there will always be next time! Here's my effort to get America to start paying attention to the talents of DoHits, Darker than Wax and the rest of Asia's underground trendsetters, as Europe has already been paying attention (they've always been one step ahead). Visuals provided by Brandon Tay, enjoy enjoy.
For more info on the collaboration that happened this past July 23rd, read Bandwagon SG's writeup.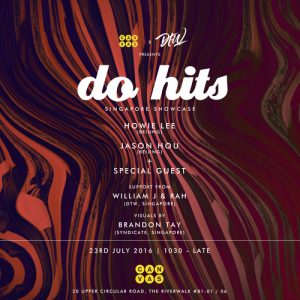 (Source & Photo: brandon tay & Bandwagon)